COVID-19: Community Update Regarding Travel
We have relaxed our policies to allow you to book with 100% confidence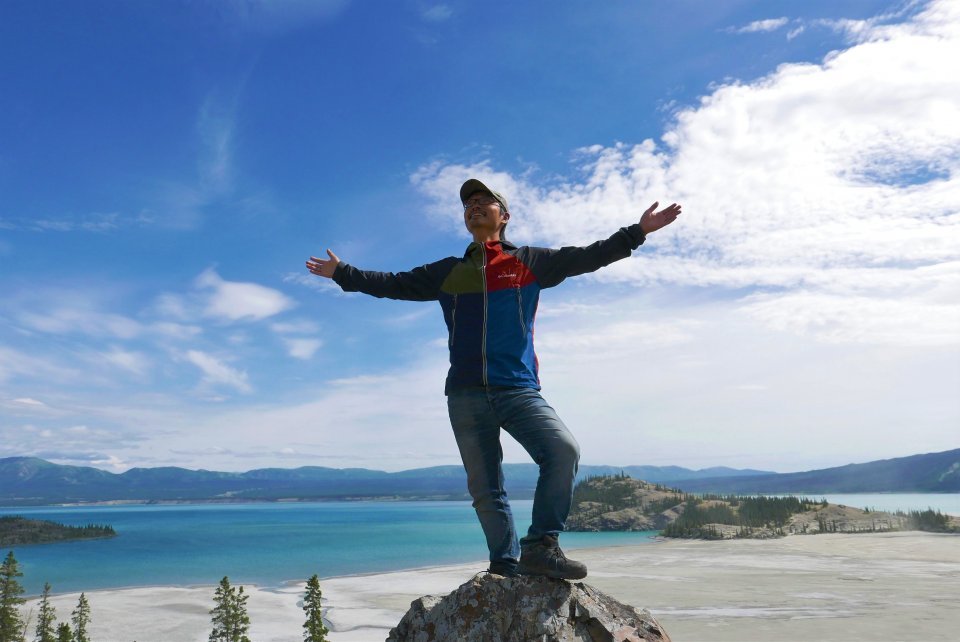 Akihiro Okano
Lead Guide
For 6 years with boy scouts experiences, growing up in the nature in southern Japan that was natural for me to travel all over the world. During the winter of the 5th year of travel, I finally arrived in Whitehorse (YUKON Territory) and I was fascinated by this place.
Every day in the Yukon winter can be a challenge, extremely north + extremely cold. The snowy world where everything freezes, even the majestic Yukon River, and looking up at the night sky which is full of glittering stars and breathtaking Aurora.
When the snow melts various flowers begin to bloom at once and the Yukon is full of opportunities like hiking, fishing, camping, canoeing and much more. Every day in Yukon is an adventure. It is surrounded by a rich natural environment. Let's have fun together.