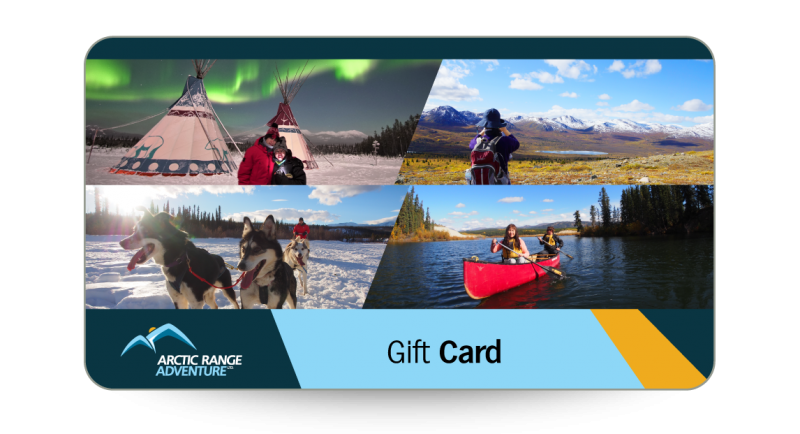 Give a gift with a difference.
An Arctic Range Adventure gift card provides your lucky recipient with a real life experience in any of our growing list of sightseeing and adventure tours.
It's simple and easy; all you need to do to get started is choose the amount above. Then add the recipient's email, personal message for your recipient and follow the 'Add to cart' button.
Your gift certificate wil be automatically emailed to your recipient, along with your own special message.
Note: If you leave the recipient's email blank the gift card will be made out to yourself and you will receive the gift card by email. Why not, treat yourself to an adventure!
This gift card be used in part or in full to book a Arctic Range Adventure tour. However all bookings are subject to availability. Arctic Range Adventure Ltd. main terms and conditions also apply.
More than one gift card can be redeemed against a tour.
Gift cards may be redeemed directly in online bookings at Arctic Range Adventure's website.
This gift card is intended solely for the use of the named holder or a designated third party.
This gift card may not be exchanged for cash and is non-transferable (unless advised) or refundable.
There is no expiry date on our gift cards.